Chernobyl children visit Blacon Adventure Playground
25th July 2018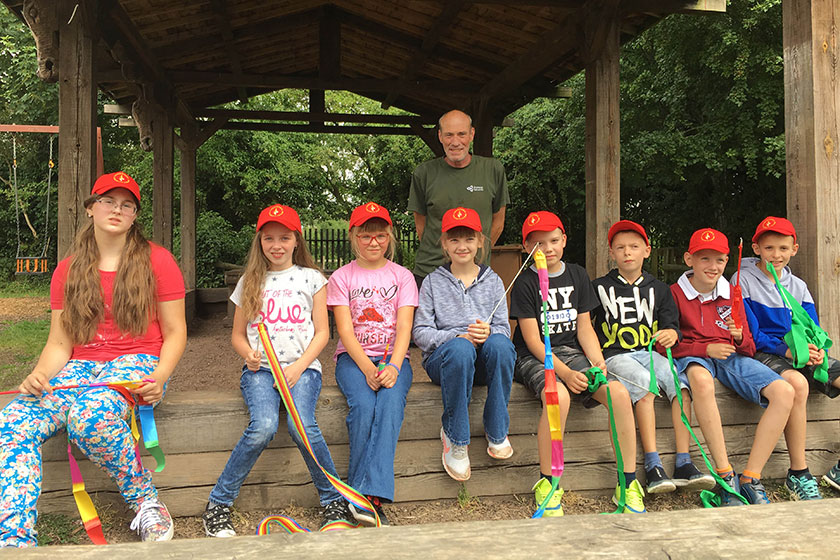 There were big smiles all round as a group of children from Belarus enjoyed a visit to Blacon Adventure Playground.
The children, who come from areas still affected by the Chernobyl nuclear disaster, are on a four-week recuperative holiday in the UK organised by the Chernobyl Children's Lifeline charity.
Staff at the adventure playground, which is run by Avenue Services, spent time with the young people as they tried the outdoor play equipment and met the animals on the site's city farm.
Paul Knight, Head of Avenue Services, said: "It was a real pleasure to welcome the children to the playground and to see them with big smiles on their faces and really enjoying themselves.
"These trips make such a big difference to the lives of these young people and we were delighted to support Chernobyl Children's Lifeline and its valuable work."
During their holiday the children stay with local host families and enjoy a full programme of activities, including trips to the zoo and the seaside as well as visits to the dentist and optician.
June Bamford, of Chernobyl Children's Lifeline Chester, Deeside and Ellesmere Port Link, added: "The children were made to feel very welcome and had a wonderful time playing outdoors and exploring Blacon Adventure Playground.
"The holidays are the trip of a lifetime for these children and it is always remarkable to see such a positive difference in their health in the space of just a month."
Anyone interested in becoming a host family for Chernobyl Children's Lifeline or supporting the charity's work can call 01244 676792 or visit www.ccll.org.uk.