Frightfully good fun at Blacon Adventure Playground
5th November 2018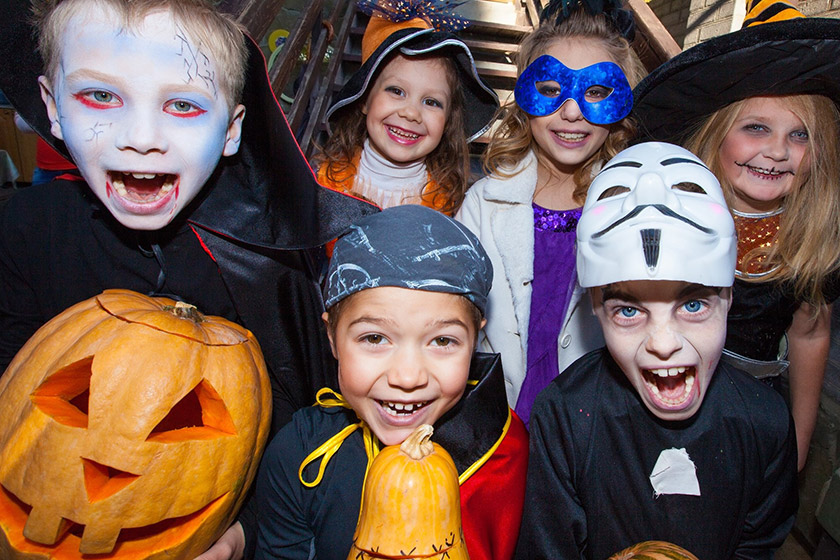 There was a ghoulish gathering at Blacon Adventure Playground as more than 400 children enjoyed a free Halloween party.
Visitors to the Kipling Road attraction, which is run by Avenue Services, enjoyed a host of scary surprises, including ghostly games, a devilish disco and an outdoor trail through 'Hell Woods'.
There were plenty of suitably spooky fancy dress costumes on display, with prizes awarded for the best outfits.
Sandra Hewitt, Blacon Adventure Playground manager, said: "We know local families look forward to our Halloween celebration and the event is always great fun for our staff to organise too.
"We were thrilled to welcome so many local children to the playground and a frightfully good time was had by all involved."
Blacon Adventure Playground is free to enter and visited by about 5,000 people every month.
As well as a variety of outdoor play equipment, the site also features an urban farm, environmental area and indoor activity centre, which recently received a £40,000 makeover.
The activity centre is available to hire for events including children's parties, educational use and sports. Opening times are from 11am to 7pm during the week and between 10am and 6pm at weekends.
Avenue Services, which is a not-for-profit organisation, is a joint venture between Sanctuary Group and Cheshire West and Chester Council.